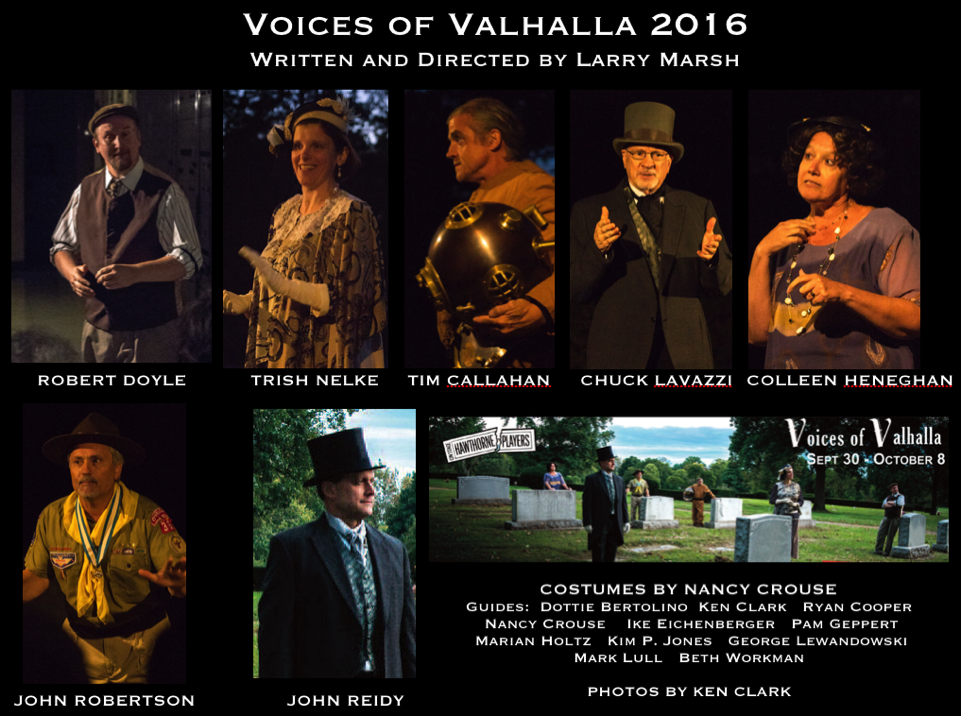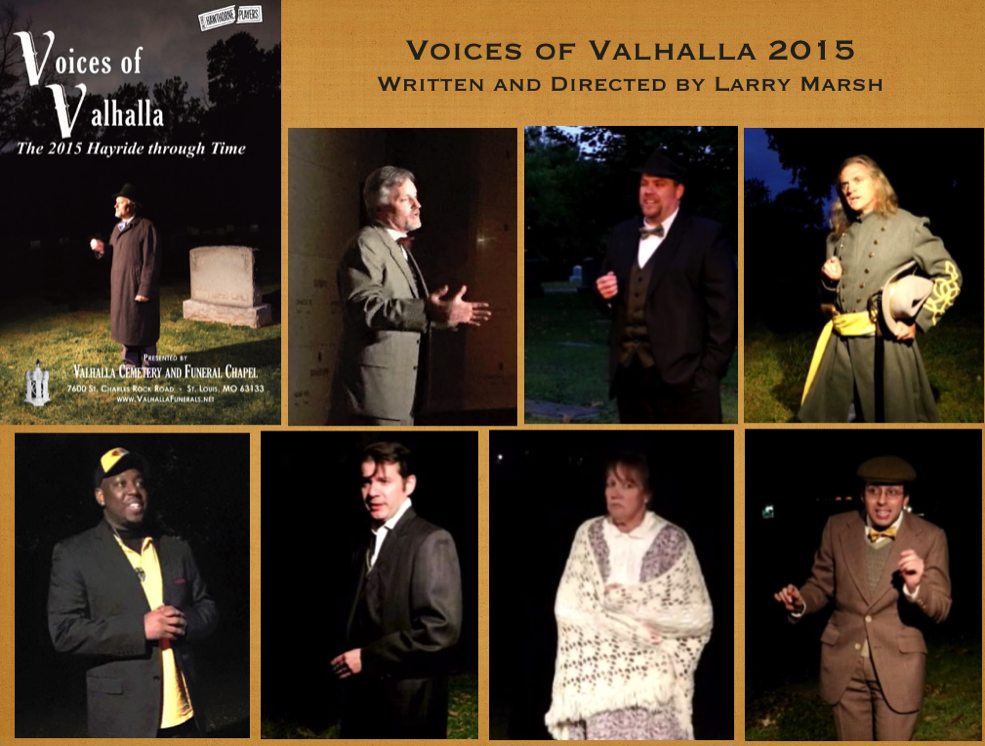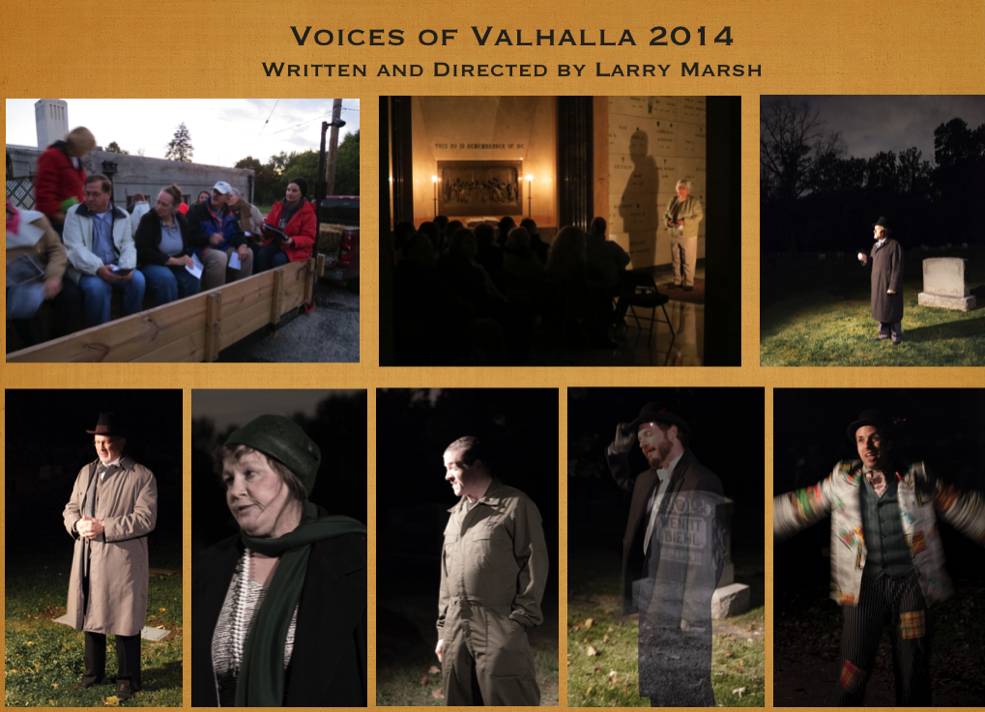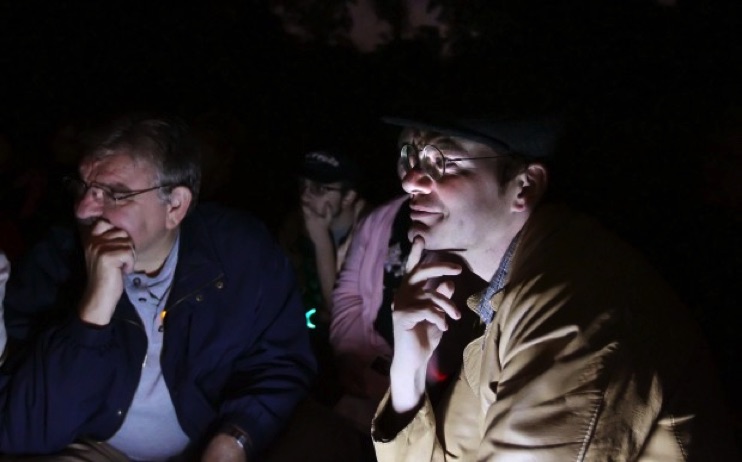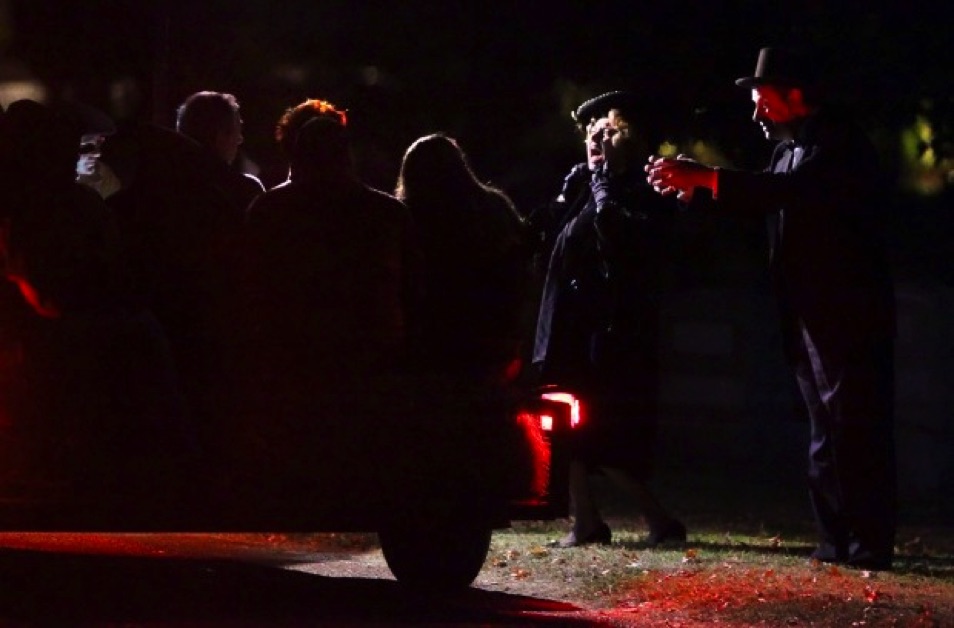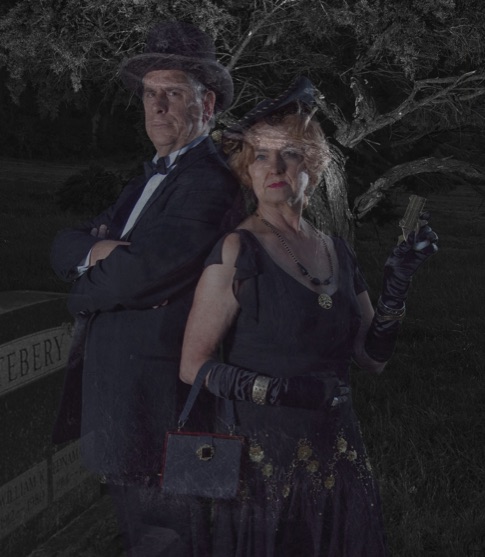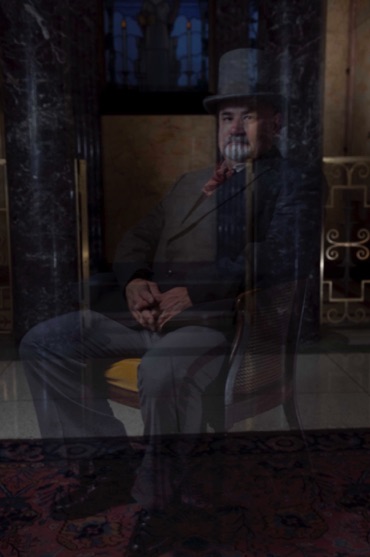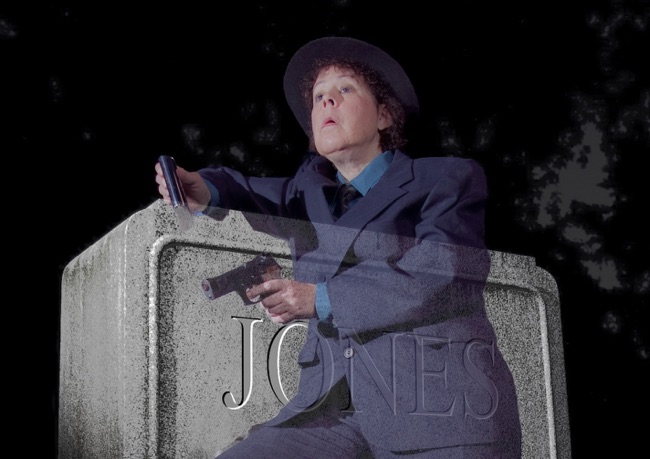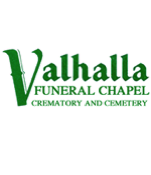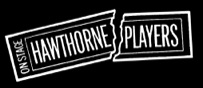 Gallery of past performances

Voices of Valhalla: Hayrides Through Time
Hawthorne Players and Valhalla Funeral Chapel, Crematory and Cemetery began presenting "Voices of Valhalla: Hayrides Through Time" at Valhalla Cemetery in 2010. The unusual theatre-in-a-cemetery productions feature nighttime hayrides through the cemetery, with stops along the way where actors appear from the darkness and portray some of the permanent residents who tell stories about their lives and times.
Presented during the first two weekends in October, the 40 available hayrides sell out within hours. For those who prefer to see theatre in a hay-free venue, there are also two indoor performances on Saturday afternoons in Valhalla's historic Mausoleum.
The productions are researched, written and directed by Larry Marsh, who has found abundant source material in the 100-year-old cemetery on St. Charles Rock Road. The Valhalla grounds are home for an eclectic group of residents, rich and poor, persons of many faiths or no faith at all. There are a few celebrities on the grounds, but most of the stories told in Voices are about ordinary people, often doing extraordinary things. Some of the presentations are funny, some disturbing, some inspiring, but all of them are based on the lives of real people, and during the evening audiences learn more about St. Louis area history and times.
Past characters have included war heroes (such as a young soldier who saved villagers at the My Lai Massacre), the most famous weatherman in America in 1900, a detective who helped solve the "Crime of the (19th) Century," a corset salesman and his intellectual lover, a girl who lived through the 1896 tornado and her childhood friend who shot himself on her grave fifty years later.
Marsh notes that over the past ten years he has been blessed with a remarkable group of courageous and talented actors. They wait there in the cemetery darkness for the next wagon to appear, sometimes enduring cold, windy and damp fall weather, occasionally joined on the grounds by owls, coyotes–and the unknown. The actors must love the challenge, he says; they keep coming back for more.
Heroes and villains, scouts and scoundrels, mayors and moguls, saints and sinners, the shamed and the shameless––they are all there in our local cemeteries, their stories waiting to be told.