Duckie DeMere Scholarships
Hawthorne Players is one of the oldest community theatre companies in the St. Louis area. In addition to its theatrical productions in the Florissant Performing Arts Center, Hawthorne actively promotes the performing arts in the community, especially in schools. A key component of this effort is a scholarship program.
Duckie DeMere Scholarships, named after the late veteran Hawthorne actress and director, have been presented annually since 1992. Over one hundred students have received grants totaling more than $68,000. 
2023 Scholarship Recipients
SScholarships will be awarded to North St. Louis County students involved in music, theatre or dance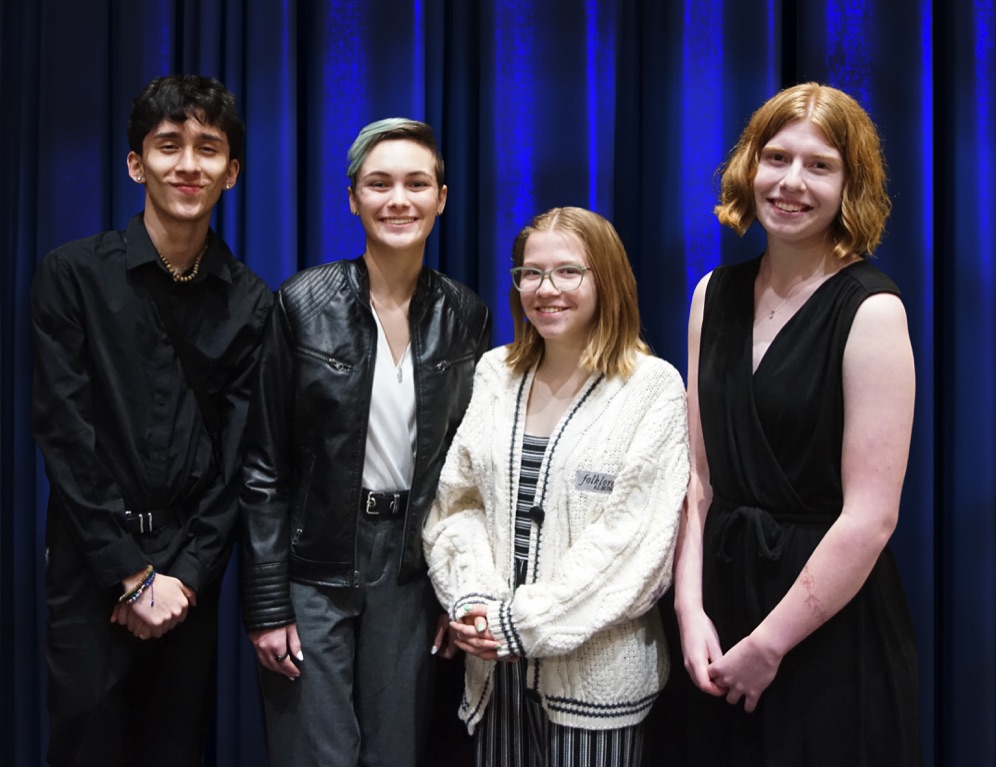 Ulises Hernandez
Ritenour High School
Cordie Matulewic
Pattonville H.S.
Angie Houghton
Ritenour High School
Acacia Helton
Ritenour High School
Not pictured:
Sarah Nelson
Pattonville H.S.