AUDITIONS!
Monday, August 5
beginning at 6:30 pm
Florissant Civic Center Theatre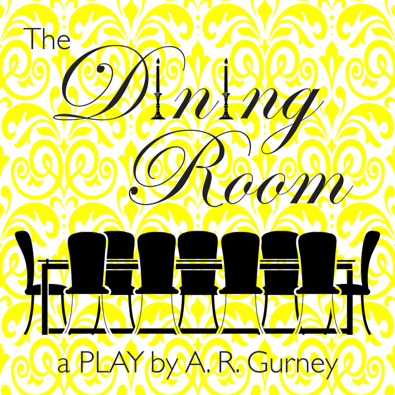 • Roles are available for 5–6 men and 5-6 women, all ethnicities, ages 18-80, to play 56 characters across 18 stories
• Auditions will consist of readings from the script.
• Some improv may be used.
SHOW SYNOPSIS:
The Dining Room is a mosaic of interrelated scenes, some funny, some touching, some sorrowful and all centered around the heart of the American home. Taken together, A.R. Gurney's mural of different stories creates a complex portrait of the changing reality for the American middle class. The actors change roles, personalities and ages as they portray a wide variety of characters - from little boys to stern grandparents, giggling teenagers to downtrodden spouses.
Each vignette introduces the audience to a new set of people, and how their relationships and challenges revolve around the family dining room: a father lectures his son on grammar and politics; a boy returns from boarding school to discover his mother's infidelity; an aging grandmother doesn't recognize her own sons at Christmas dinner; a daughter, her marriage in ruins, pleads futilely to return home; and many others. Weaving together smoothly and swiftly, the varied scenes coalesce in a theatrical experience of exceptional range, compassionate humor, and abundant humanity.