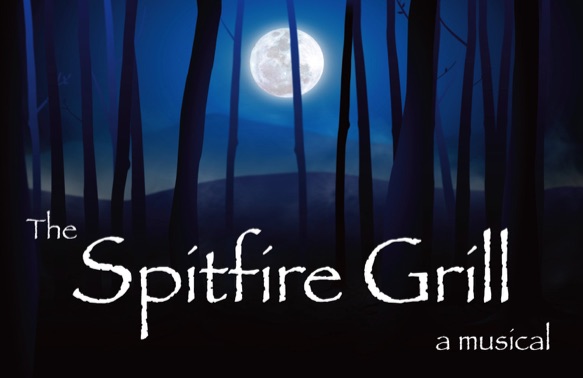 Auditions!
Sunday, July 30, 2017 starting at 1:30 PM
Hawthorne Players is excited to announce auditions
for THE SPITFIRE GRILL – a musical
Auditions: Sunday, July 30 starting at 1:30 PM
Location: Florissant Civic Center Theatre
Performance Dates: November 3 – 12
Audition Information: Prepare 32 measures of music, bring your music in the key you intend to sing, an accompanist will be provided. The audition will consist of a vocal audition and cold readings from the script. To RSVP for an audition slot, email the production team at hp.spitfiregrill@gmail.com and request one of the following arrival times: 1:30, 2:00, 2:30, 3:00, 3:30). Call backs start at 5:00.
Complete this audition form and bring to auditions.
Director: Ken Clark
Assistant Director: Robert Doyle
Music Director: Ike Eichenberger
Description: Percy Talbot has just been released from a five year prison sentence for manslaughter. She is trying to find a place for a fresh start, and based on a page from an old travel book, travels to the small town of Gilead, Wisconsin. The local sheriff, Joe Sutter, who is also Percy's parole officer, finds her a job at Hannah's Spitfire Grill – the only eatery in this struggling town. The Spitfire Grill is for sale. But with no interested buyers, Hannah decides to raffle it off. Entry fees are one hundred dollars and the best essay on why you want the grill wins. Soon, mail is arriving by the wheelbarrow full and things are definitely getting hot at the Spitfire Grill. This musical triumph is an inspiring celebration of fresh starts and the power of what one person can do.
Percy Talbott (Lead): Female, early 20's
A feisty parolee desperate to start over. She is pretty with a rough edge. Her past has given her wisdom and sadness beyond her years. She is a Reba MacIntire type with a southern Appalachian accent. Strong folk/county belt to D, some head voice required.
Hannah Ferguson (Supporting): Female, 60-70
A bitter and mysterious, widow. She is the owner of the Spitfire Grill. She is very curt, tough-sknned with a no-nonsense attitude. Mezzo/alto chest range.
Shelby Thorpe (Supporting): Female, mid 30s
A plain, soft-faced creature with a shy, almost ethereal manner. She begins to show confidence under Percy's influence. Clear folk soprano with strong high belt to D.
Caleb Thorpe (Supporting): Male, 35-45
Hannah's bitter and frustrated nephew and former foreman of the stone quarry. He is unable to let go of the past. As he loses control over most aspects of his life, he exerts control over his wife. He has a folk/rock voice with an edge. Top: G
Sheriff Joe Sutter (Supporting): Male, mid-late 20s.
The local sheriff and Percy's parole officer - he has an appealing intensity and a restless nature. Strong folk tenor to a G (touches an A).
Effy Krayneck (Supporting): Female, 45-60
Postmistress and the town busybody. Solid mezzo/alto chest range. Must carry harmony.
The role of the "The Visitor" is being performed be a member of the production team.
For further information about the auditions, please contact Ken at 314-518-8898.