Voices of Valhalla
Written and Directed by Larry Marsh
2018 Production dates:
Hayrides on
October 5, 6, 12, 13 beginning at 6:30 p.m.
Hayrides are SOLD OUT
Indoor matinee on October 6 is SOLD OUT
Good seats remaining for October 13, 4:00 pm matinee!
Tickets: $15
CALL (314)-863-3011
The performances are written and directed by Larry Marsh and will be presented on October 5, 6, 12, 13. They will mark the ninth season for Hawthorne's popular "theatre in a cemetery" event, presented at Valhalla Cemetery and Funeral Chapel, 7600 St. Charles Rock Road.  
The October hayrides leave every fifteen minutes, beginning at 6:30 each evening, taking visitors to locations in the lovely grounds where actors from Hawthorne Players will bring to life the stories and times of some of the cemetery's permanent residents.  
Besides the hayrides, A special indoor performances, featuring all of the characters, will be held in the chapel of the Valhalla Mausoleum on October 6 at 4:00 p.m. Tickets for that performances are only $15.
This year's characters will include a St. Louis health commissioner who saved thousands of lives, the most famous traffic cop in America in the 1920s, a violinist and concert master of the MUNY pit orchestra who also played for Desi Arnaz, a courageous Salvation Army woman, a World War I hero and his munitions-making brother, and a man whose cup runneth over, literally.
Marsh says that this year's stories are sure to both entertain and inform.  "Some are funny, some disturbing, some inspiring, but all of them are based on the lives of real people. And during the evening, you'll also learn a lot about St. Louis history."
.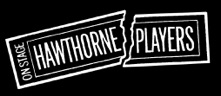 Gallery of past performances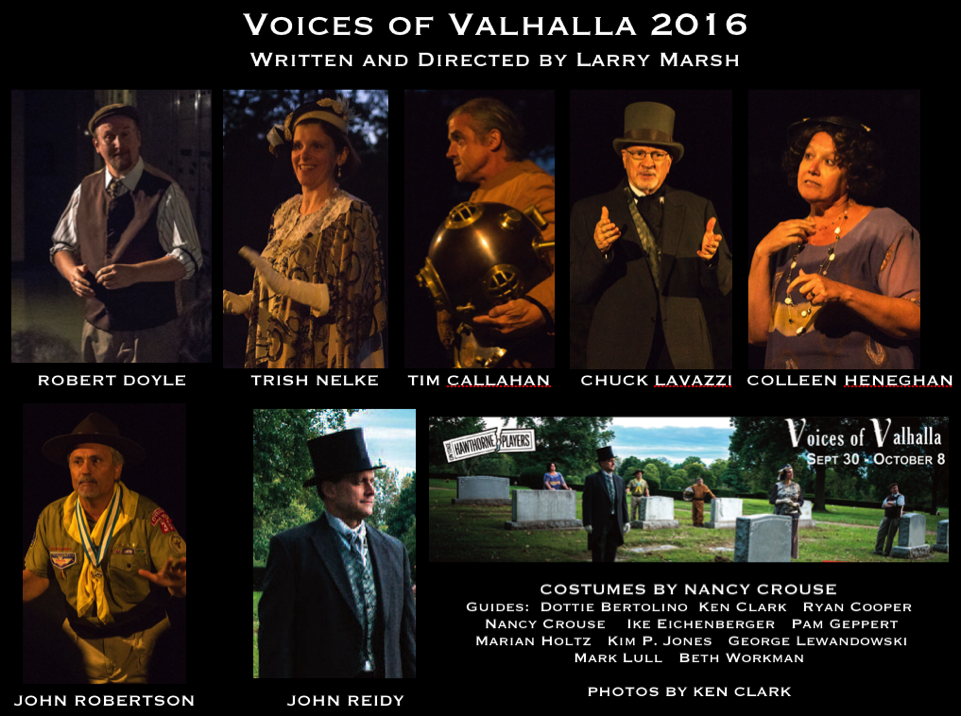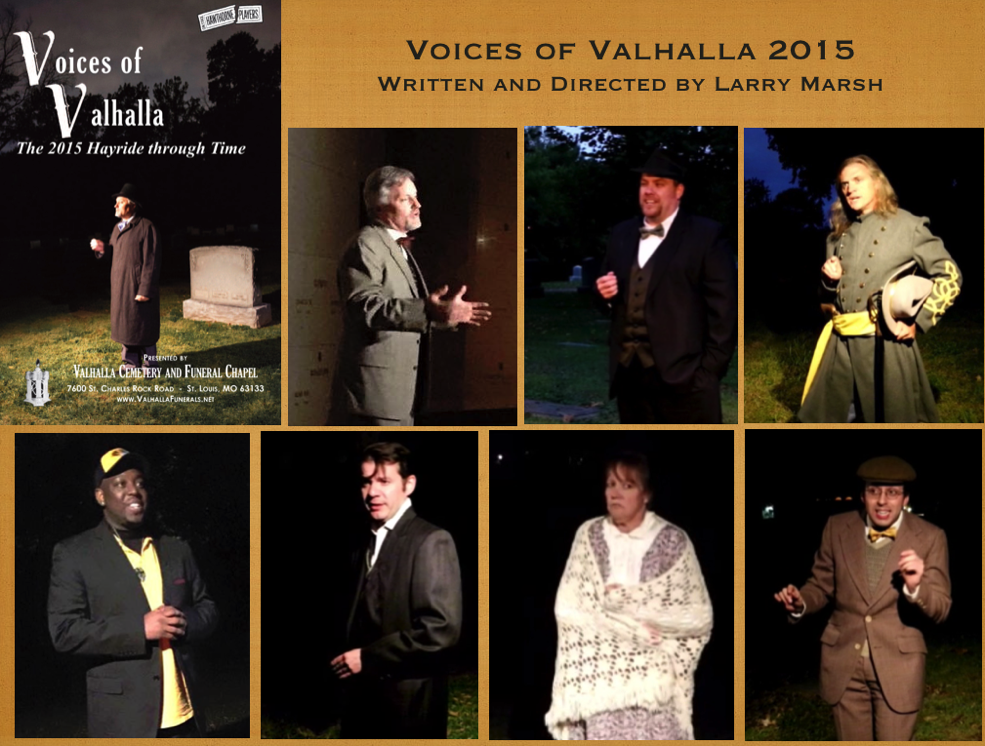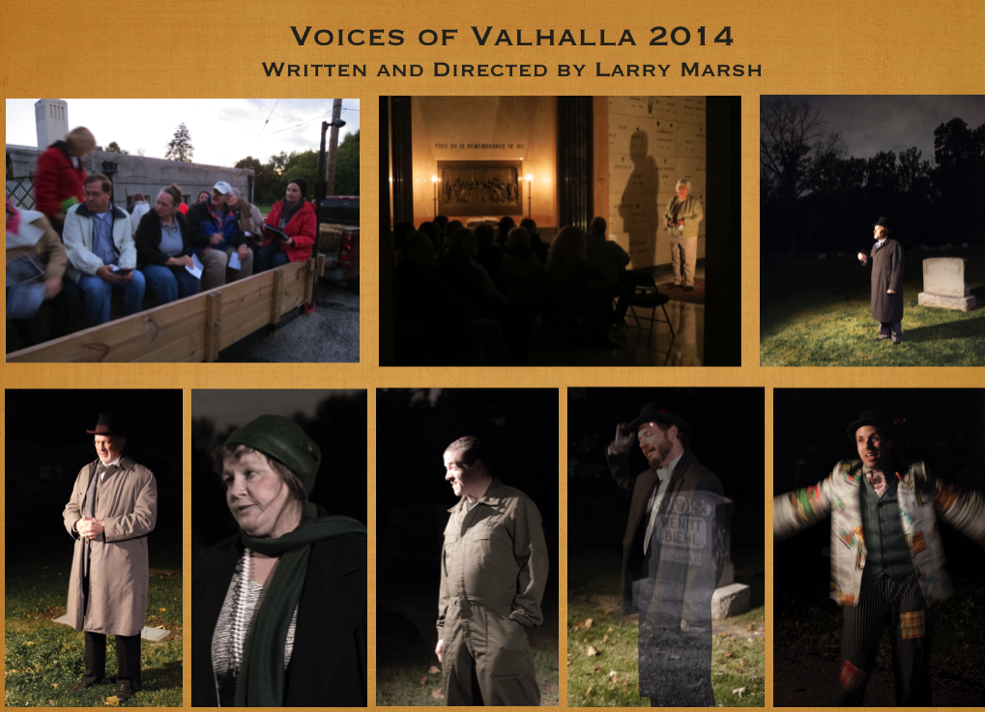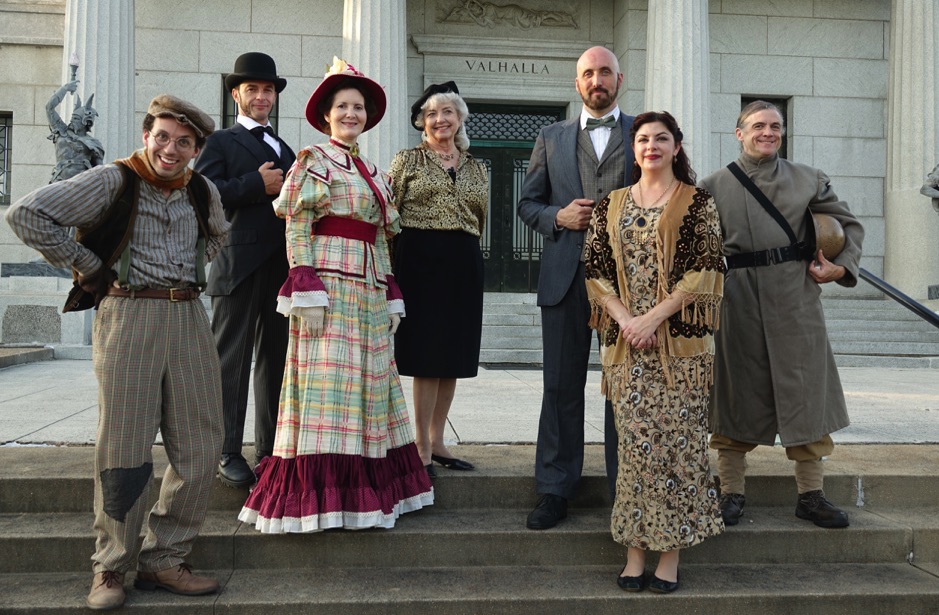 Ryan Cooper Todd Micali Tanya Burns Nancy Crouse Chuck Winning Annaliese Webb Tim Callahan