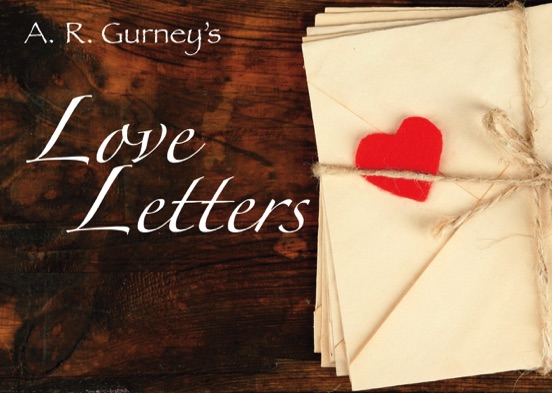 You'll want to see it more than once!
Hawthorne's Spring show will feature multiple all-star couples!
•••
March 31, 2017 7:30 p.m.
Gerry Love and Kay Love
•••
April 1, 2017 7:30 p.m.
Mark Lull and Annalise Webb
•••
April 2, 2017 2:00 p.m.
Tim Callahan and Tanya Burns
•••
April 7, 2017 7:30 p.m.
Todd Micali and Annalise Webb
•••
April 8, 2017 7:30 p.m.
Tim Callahan and Tanya Burns
•••
April 9, 2017 2:00 p.m.
Gerry Love and Kay Love
•••
In the Gary R. Gaydos Auditorium at the
FLORISSANT CIVIC CENTER THEATRE
One James J. Eagan Drive
Florissant MO 63033
TICKETS NOW ON SALE. Click HERE to order online!
You'll end up wanting to see this special play more than once! Hawthorne's production of A.R. Gurney's funny and touching play of letters will feature multiple outstanding couples, led by veteran Hawthorne director, Larry Marsh. Each couple will bring its own unique approach to Gurney's play, which is comprised of letters exchanged over 50 years between two people who grew up together, went their separate ways, but continued to share confidences.
Gurney notes that his play is about a love affair carried on primarily through letters, written in and about a world where letter-writing was very much an essential mode of communication, especially between men and women. In the age of instant communication, iPhones and Twitter, Love Letters will bring memories of a simpler time to the Florissant Civic Center Theatre.
Director Marsh notes that you cannot stage a play more simply than this, and yet it is about everything in life--first love, loss of opportunities, loss of life, loss of love.
In order to create greater intimacy for this moving production, the audiences will be seated on stage. Hence, seating will be limited, and you will want to order your tickets early to see your favorite performers, up close and personal.
Running time: 85 minutes, no intermission.
Tickets are $18 for adults; $16 for older adults and students.
Order ONLINE or call (314) 921-5678. Special group rates are available.
You might want to order Season Tickets and see all three great shows and save!