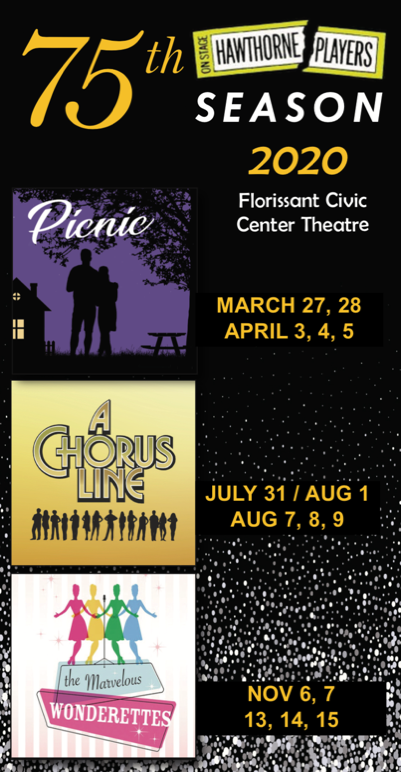 November 1-10, 2019
Tickets on Sale NOW!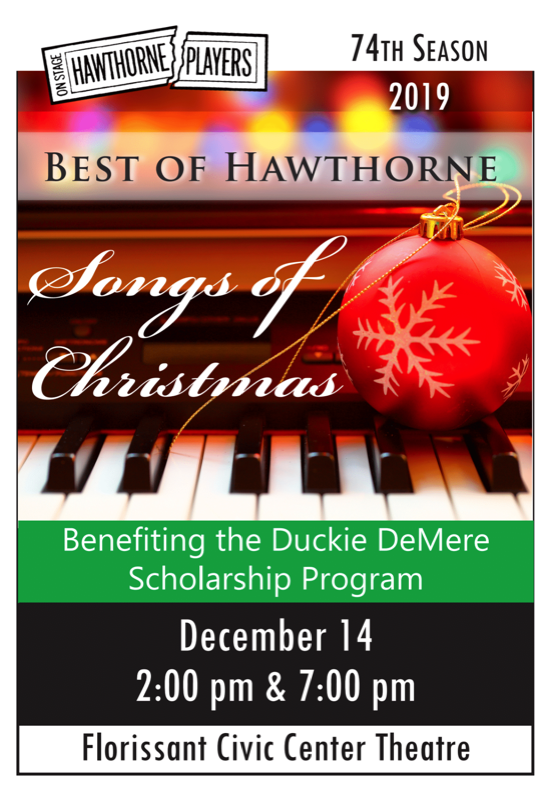 Songs of Christmas, directed by Ken Clark, will feature a collection of current and classic music from performers including Dottie Bertolino, Ann Hier Brown, Danny Brown, Tim Callahan, Robert Doyle, Colleen Heneghan, Kim Jones, Sophie Kluba and Patty Scanlon. Also featuring The Jameson Quartet, with Ken Clark, Ike Eichenberger, Paul Morris and John Robertson; The Jeweltones' Jennifer Clodi, Kathy Fugate and Kay Love; and the Nunsense nuns, Tara Hosington, Stefanie Kluba, Leah Milton and Marilyn Woods.  
The holiday fun also includes a chorus of Hawthorne favorites and an audience sing-a-long.  The production team includes Music Director Ike Eichenberger, Choreographer Stefanie Kluba and Jean Heckman as Costumer.
Tickets are $15 each and can be purchased by at the box office or by calling 314-921-5678 or ordering online HERE.
Best of Hawthorne Songs of Christmas benefits the Duckie DeMere scholarship program, which has presented over $60,000 in grants to 125 high school students active in the performing arts since 1992.