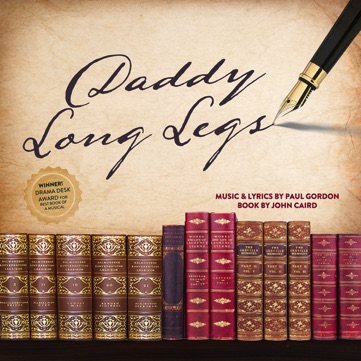 July 28 and August 4, 5 at 7:30 pm
July 29 and August 6 at 2:00 pm
November 3, 4, 10, 11, 12
The musical adaptation of Alice Walker's Pulitzer Prize-winning novel (and the popular 1985 Steven Spielberg film) spotlights Celie, a downtrodden young woman whose personal awakening over the course of 40 years forms the arc of this epic story. With a joyous score featuring jazz, ragtime, gospel, African music and blues, The Color Purple is a story of hope, a testament to the healing power of love, and a celebration of life.
Directed by Nancy Crouse
A heartwarming Cinderella story about a witty and winsome young woman and her mysterious benefactor, based on the classic novel, which inspired the 1955 movie starring Fred Astaire. Jerusha Abbott is the "Oldest Orphan in the John Grier Home" until a mysterious benefactor decides to send her to college to be educated as a writer. Required to write him a letter once a month, she is never to know the benefactor's identity – so she invents one for him: Daddy Long Legs. Jerusha's letters chronicle her emergence as a delightfully independent "New American Woman". Yet, there is one startling fact that Jerusha has yet to uncover – a fact that will change her life forever.
Directed by Ken Clark