ORDER OCT. 2 TICKETS HERE
Hawthorne Players are thrilled to announce that "Voices" will live on, but in a new location and form. After eleven years at Valhalla Cemetery, the event will move to one of the most beautiful and prestigious cemeteries in St. Louis.
Bellefontaine Cemetery and Arboretum will host "Voices at Bellefontaine," to be presented during the day on Saturday and Sunday, October 1 and 2. These new productions will feature familiar Hawthorne stars, and like those at Valhalla, the presentations will be researched, written, and directed by Larry Marsh, who is thrilled to have new stories to tell in a beautiful and historic new location.
Bellefontaine is the final resting place for many notable St. Louis individuals and families, but as was typical of "Voices of Valhalla," most of the stories told at Bellefontaine will be about ordinary people, often doing extraordinary things. Some of the presentations are funny, some tragic, and some inspiring, but all are based on the lives of real people. Along the way, audiences will learn more about the cemetery, its famous residents, and St. Louis area history.
Some of the permanent residents expected to come forward and tell their stories this fall will include a detective who solved the "Crime of the (19th) Century"; a musician who played for European nobility before being hired by P. T. Barnum; a lesser-known, ill-fated brother of one of St. Louis's famous early families; a loyal servant of another of those families; a noted health commissioner; a snake-oil salesman and more.
While everyone loved the Valhalla hayrides, Bellefontaine's spacious grounds and rolling hills are not conducive to hay wagons. Instead, audiences will be transported on trolleys/buses, stopping at locations in the cemetery where our characters will appear and talk about their lives and times. Audience members will exit the trolleys/buses and walk short distances to seated areas. The terrain can be uneven, so appropriate walking shoes are recommended.
As the trolleys/buses travel through the grounds, guides will tell attendees more about the cemetery, point out the impressive architecture, and note the final resting places of some of the famous residents.
Three different tour times are available, and tickets are $25 each.
Please note the tickets purchased for two of the three 3:30 p.m. programs on Saturday, October 1, and Sunday, October 2, will include an invitation for a reception immediately following the program. These special tickets are $50 each. audience members for these special shows will attend a reception with light refreshments, including wine and beer. You will mingle with the actors and the author and director, and have a chance to hear more about how this unique event was conceived and brought about, and to ask your questions. There are a limited number of tickets available, so reserve yours now.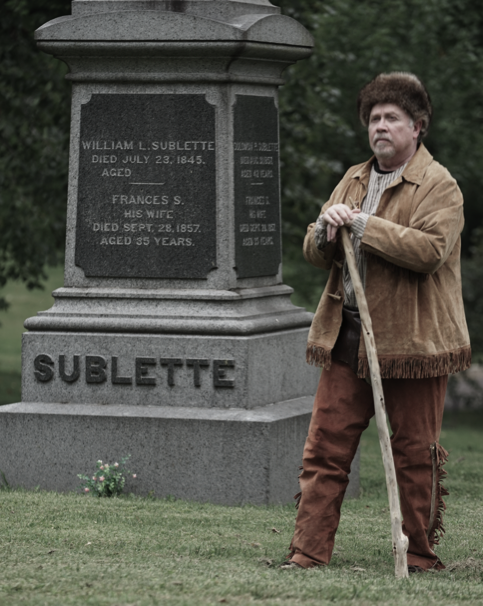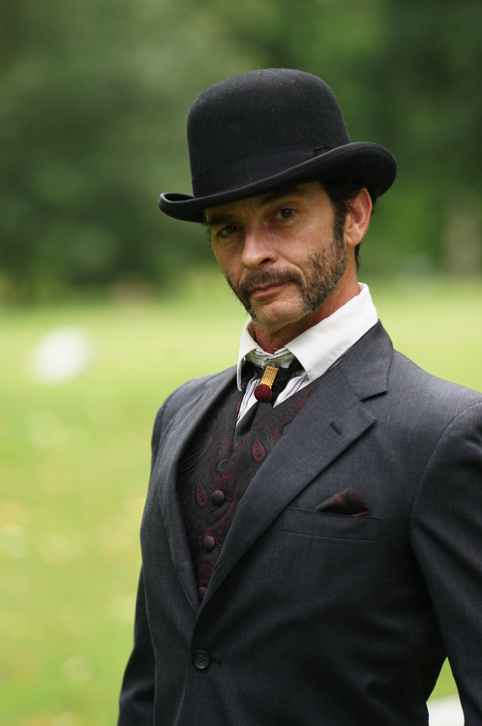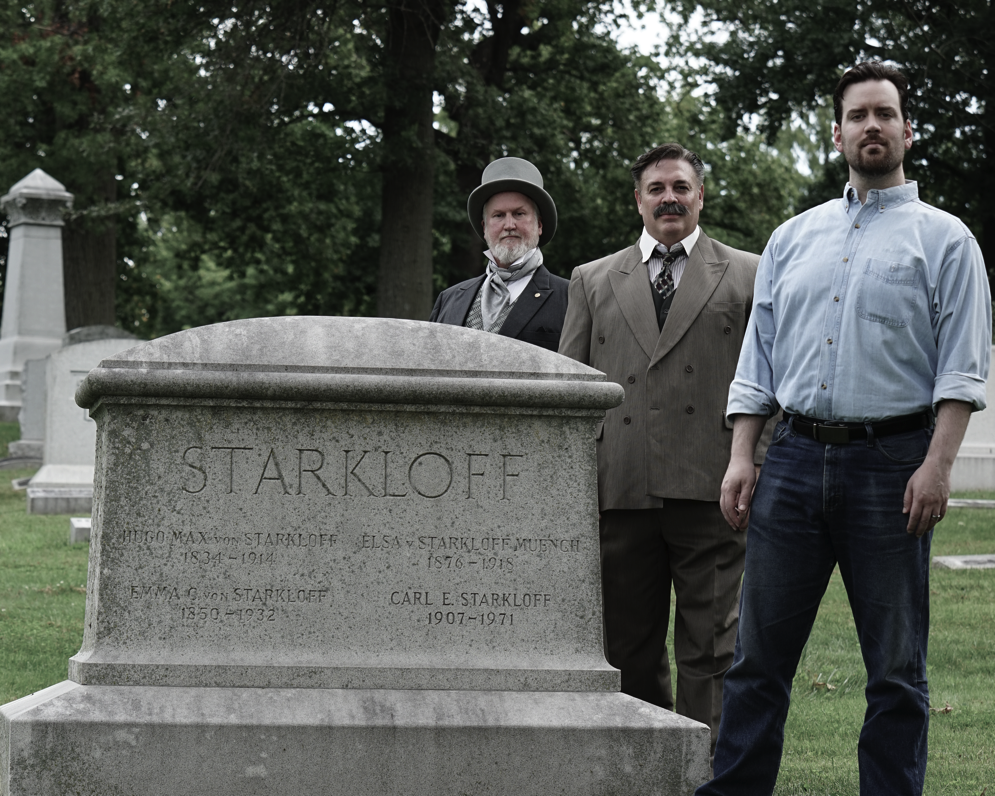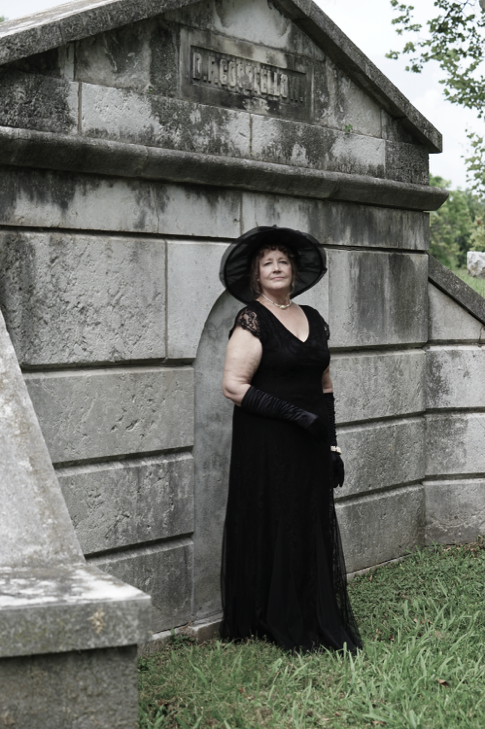 Robert Doyle, Ken Clark, Danny Brown
Starring
Danny Brown
Tim Callahan
Ken Clark
Kent Coffel
Ryan Cooper
Robert Doyle
Colleen Heneghan
Todd Micali
Eleanor Marsh
Written and Directed by Larry Marsh
Costumes by Nancy Crouse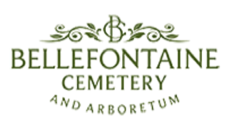 4947 W Florissant Ave, St. Louis, MO 63115