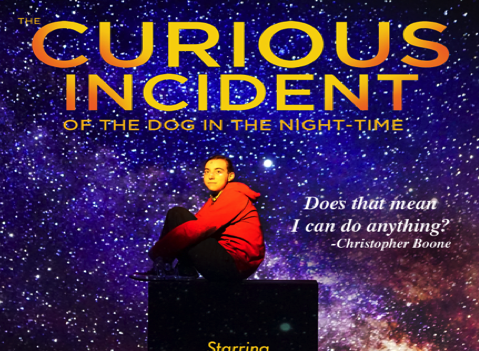 "A landmark success" "Splendid cast"
"Technical Wizardry"
--Gerry Kowarsky, Two on the Aisle
Read the rave review HERE!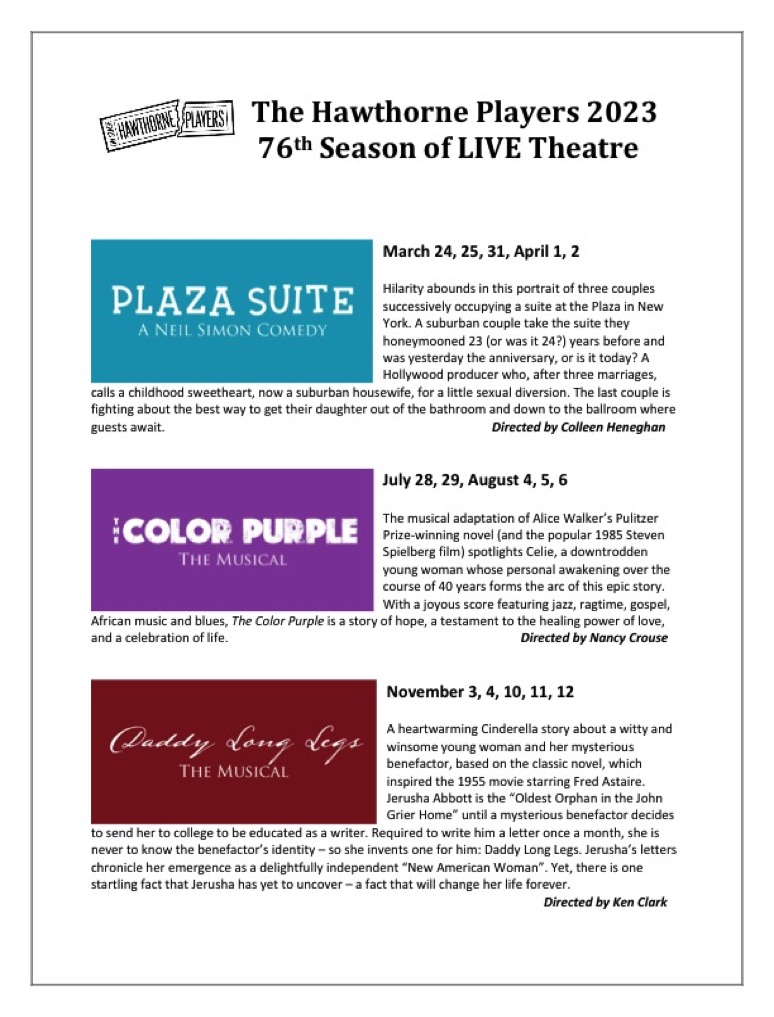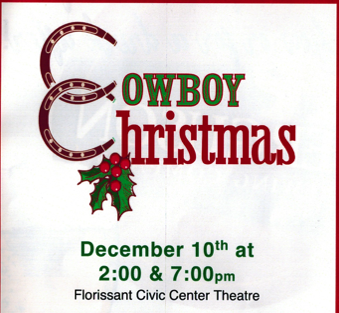 Our Hawthorne Cowboys and Gals return for a delightful country-style Christmas!
The show will have something for everyone, including Christmas songs for the smaller Buckeroos, Christmas 'round the campfire, Christmas eatin' and lots more. Don't miss this fun-filled, tuneful show.
The proceeds benefit Hawthorne's
Duckie DeMere Scholarships Program.
Written and Directed by Joe Paule, Sr.
Kay Love Kathy Fugate
Jenn Clodi Karen Guglielmo
John Robertson Ken Clark
Robert Doyle Paul McKnight
Tickets are just $20
Call 314-921-5678 or
Order online HERE.