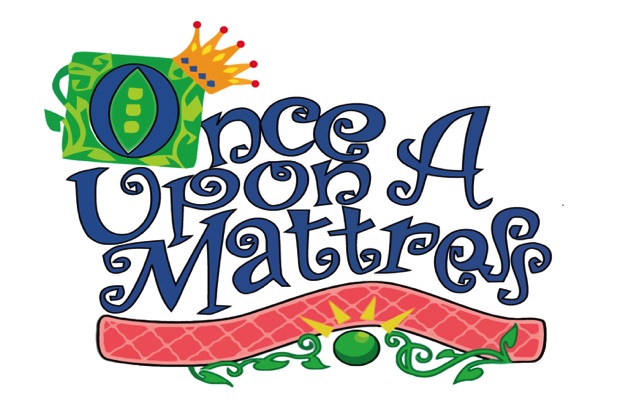 Don't miss this great musical!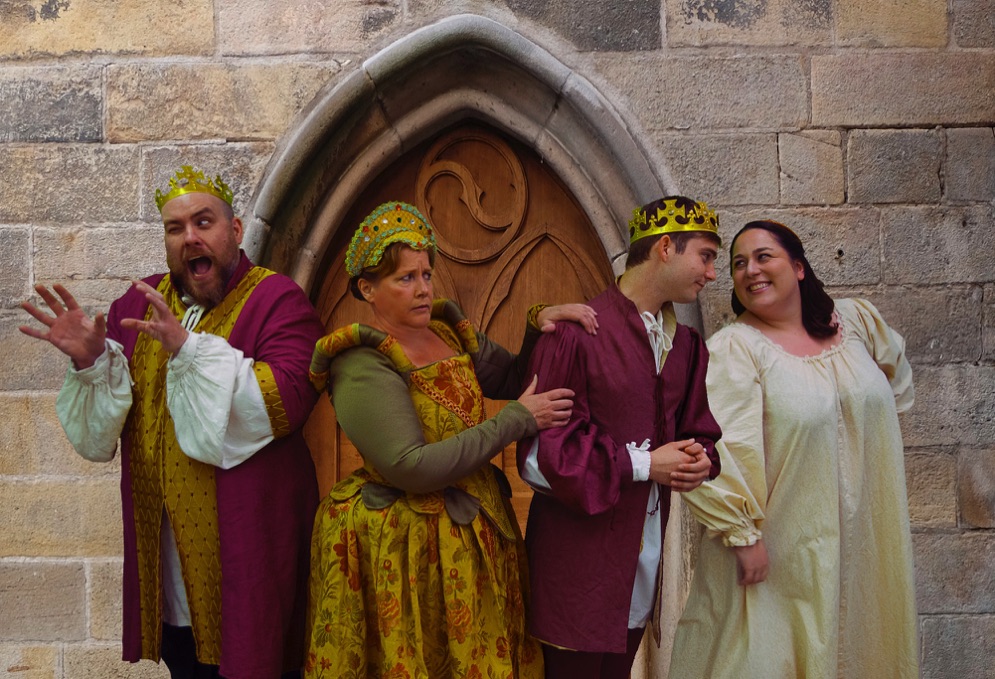 Directed by Lori Renna
Musical Direction by Joseph Paule, Sr.
Cast
Princess Winnifred - Elizabeth Breed Penny
Prince Dauntless - Bradley Rohlf
Queen Aggravain - Colleen Heneghan
Jester - Robert Doyle
Minstrel - Marc Strathman
Wizard - John Robertson
King Sextimus the Silent - Adam Grun
Lady Larken - Alyssa Durbin
Sir Harry - Spencer Collins
Lady Lucille - Elizabeth Kelley
Lady Mabelle - Morgan Galloway
Lady Merrill - Gayle Wennlund Snow
Lady Rowena - Kiana Baylor
Princess #12 - Rebecca Kennedy
Sir Studley - Bryan Weatherston
Sir Luce - Ronmal Mottley
Knight #1 - John Waller
Knight #2 - Kyle Cornelier
Knight #3 - Eric Miranda
Ladies-in-Waiting - Kristen Flores, Raelynn Twohy, Gabi Maul, Kathy Fugate, Tamila Vulakh, Kori Maclin
Tickets: Adults $20 Older adults and students $18
Reserve tickets online HERE or call the box office at (314) 921-5678
Adam Grun Colleen Heneghan Bradley Rohlf Elizabeth Breed Penny
Once Upon a Mattress is presented by special arrangement with R&H Theatricals with Music by Mary Rodgers; book by Jay Thompson, Dean Fuller, Marshall Barer; and lyrics by Marshall Barer.
The story centers around a kingdom where, according to law, no one can get married until Prince Dauntless the Drab does. His protective mother, Queen Aggravain, thwarts every potential bride's chances by subjecting each to an extremely challenging test. To complicate matters, the king is mute from a witch's curse and the romance between a knight and a lady-in-waiting may be in jeopardy. Enter the spunky Princess Winnifred a.k.a. Fred, who swims the moat, climbs the castle wall and is ready to take on the Queen's sensitivity test involving a stack of 20 mattresses and a single pea.
When Mattress opened on Broadway, it was a breakout success and made a name for then-unknown Carol Burnett in the lead role as Fred. The show has been an audience favorite ever since.
Performances will be at 7:30 p.m., July 28-29 and Aug. 4-5, with a matinee at 2 p.m. on Sunday, Aug. 6. Tickets are $20 for regular tickets, $18 for older adults and students, and $14 each for groups of six or more.