Director/Designer/Choreography
Colleen Heneghan
Vocal Music Director
Connie Mulch
Asst Director
Dottie Bertolino
Stage Manager
Lori Potts
Light Design
Eric Wennlund
Costumes
Nancy Crouse
Sound Design
Pam Geppert
Asst SM/Stage Crew
Trish Nelke
Master Carpenter
Scott Nickels
Rehearsal Pianist
Karla Curry
There's always time to remember this romantic fable about a boy, a girl, their two fathers and a love that grows with each season.
"Try To Remember" a time when this romantic charmer wasn't enchanting audiences around the world. The Fantasticks is the longest-running musical in the world and with good reason: at the heart of its breathtaking poetry and subtle theatrical sophistication is a purity and simplicity that transcends cultural barriers. The result is a timeless fable of love that manages to be nostalgic and universal at the same time.
Presented through special arrangement with Music Theatre International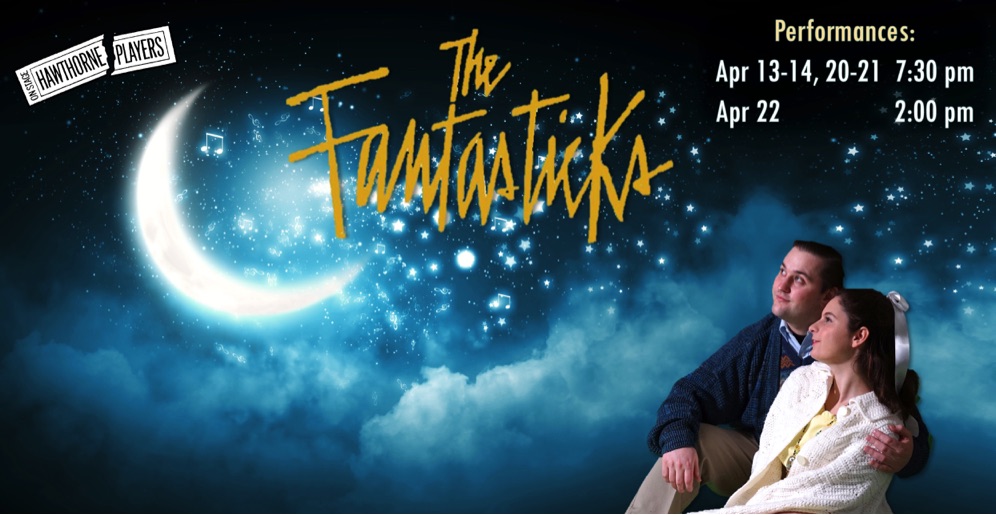 El Gallo - Tim Callahan
Luisa - Janine Norman
Matt - Sean Michael
Hucklebee - Mark Lull
Bellomy - Paul Morris
Henry - John Mefford
Mortimer - John Robertson
Mute- Denise Chappell Nickelsa
Florissant Civic Center Theatre
TICKETS ON SALE NOW!
$20 adults, $18 older adults/students;
$15 groups of six or more.
Call 314-921-5678 to order.
Order oneline HERE.