December 16, 2017
2:00 pm and 7:00 pm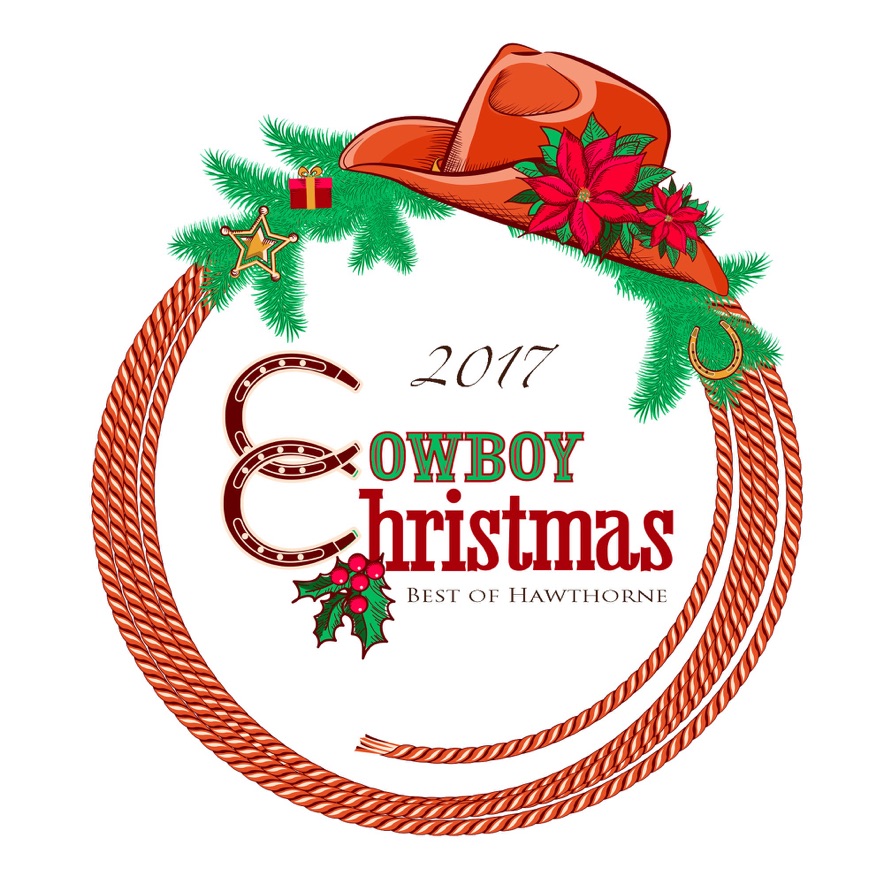 Benefit for the
Duckie DeMere
Scholarship
Program
Created and directed by
Joseph Paule, Sr.
December 16, 2017
2:00 pm and 7:00 pm
Best of Hawthorne Cowboy Christmas, written and directed by Joe Paule, Sr., is riding into town Saturday, December 16, for performances at 2:00 p.m. and 7:00 p.m.
Filled with songs of the season and comedy bits, Cowboy Christmas will bring holiday cheer and a touch of western swing to the Florissant Civic Center stage.
These boot scootin' versions of Christmas favorites will take folks back to the golden era of the singin' cowboys such as Gene Autry and Roy Rogers and will also feature more modern numbers by artists like George Strait and Michael Martin Murphey.  Even the likes of Johnny Cash, Roy Orbison and Riders in the Sky will be represented. Songs from singin' cowgirls like Dale Evans, the Davis sisters and Suzy Bogguss will also be part of the show.  This rousing holiday hoedown will be great entertainment for folks of all ages.
The Cowboy Christmas show will feature the Jameson Quartet with Ken Clark, Ike Eichenberger, Paul Morris and John Robertson, and the Jeweltones' Jenn Clodi, Kathy Fugate and Kay Love with Karen Guglielmo. Gerry Love will be back as the Master of Ceremonies. 
There will be solos, duets, audience sing-alongs and, yes, even some corn pone comedy skits for the whole family to enjoy. 
Best of Hawthorne Cowboy Christmas benefits the Duckie DeMere Scholarship program. Hawthorne has presented over $56,000 in scholarships since 1992 to high school seniors active in the performing arts.